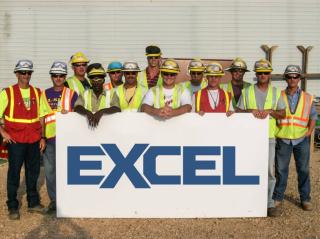 Delivering Excellence
EXCEL is an award-winning industrial contractor headquartered in Baton Rouge, LA. We know that shareholders have uncompromised standards for quality, safety, and efficiency. That is why we have focused our excellence on delivering turnkey solutions-focused services that empower leaders to make confident decisions in their facility enhancement.

Founded in 1983, the privately-owned EXCEL services a wide range of markets, guiding owners and shareholders toward more efficient operations with enhancements that will serve production for many years.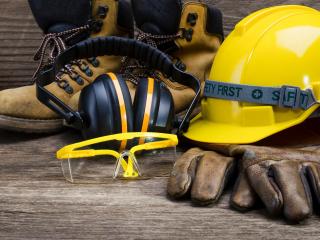 Safety First, Always
Safety is ingrained in EXCEL's culture, and our success is built on a steadfast foundation of safety. We strive to maintain the most impressive safety record in the industry, and we exceed client expectations by utilizing a highly trained workforce, new software technology, innovative systems and practical solutions to complete projects on time, within budget and with no recordable incidents. We believe that all accidents and injuries are preventable, and no aspect of our business is more important than safety.

Our Empowerment for Safety program promotes individual responsibility and accountability by providing employees with the full authority to stop any work activity that represents a potential danger to the working crew or the public. All of our employees carry an Empowerment for Safety card, which states our safety policy and serves as a reminder of their role in our safety program. We consistently reinforce our principles with safety education, training, and recognition for achievement at all levels of our organization.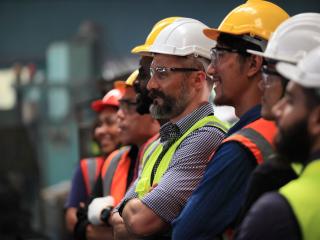 Operating Safety Committees
EXCEL has an operating safety committee (OSC) for both the construction and maintenance groups. Each OSC meets on a monthly basis to identify and address safety and health related issues. The committees are made up of representatives from each department and site, and across all levels of the company. Through discussion, the committees review and recommend solutions that can improve the working environment of all employees. The committees also serve as a conduit for the communication of safety information and innovation between members of the organization by:
Raising awareness of existing unsafe actions or conditions
Seeking opportunities for improvement in the safety process
Providing safety leadership that contributes to a dynamic safety culture
Safety Awards
Our safety program has received recognition as one of the best in the industry.
National Safety Council Fleet Safety Award
ABC National Safety Excellence Award
ABC National Safety Merit Award
GBRIA Contractor Safety Award