Maintenance
EXCEL provides a comprehensive range of maintenance services to support our clients' facilities and operations.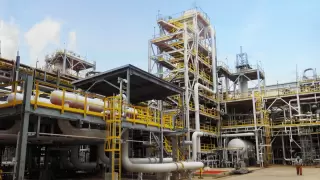 We believe in a long-term partnership approach whereby our team and yours work collaboratively to solve problems and identify improvements. Our experienced management personnel and site leaders push our teams to be nimble, mitigate complacency, and deliver a high quality of service. EXCEL is differentiated from our peers by our foundational strengths in electrical and mechanical services, which provide our clients with a depth of knowledge and experience unparalleled in the industry.
EXCEL offers nested and non-nested maintenance services encompassing electrical, instrumentation, mechanical, material handling, and other specialty services.
We support preventative maintenance, capital outages, and emergency/forced outages. Our teams embrace and share your sense of urgency and focus on safety and productivity. Our planning & scheduling capabilities help ensure work order scopes are feasible and maximize efficiency. EXCEL's ability to integrate planning, mechanical, electrical, instrumentation, and material handling services sets us apart in the industry and allows us to maximize efficiency, reduce overhead expenditures and improve safety performance.

We seek innovative solutions to optimize your site, resulting in an impact on your bottom line.
Our Maintenance Services
Electrical and Instrumentation
Logistics & Product/Material Handling
Planning & Scheduling Support
Reliability Program Support
Mechanical Integrity Support
Specialty Welding Services
KPI Development & Tracking