Turnarounds and Emergency Shutdowns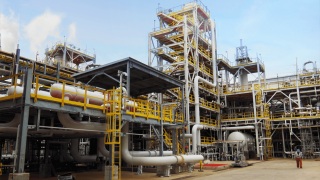 EXCEL is an industry leader in high-quality, safely executed, and on-schedule turnaround delivery. We serve turnarounds, shutdowns, and emergency closures in a wide range of heavy industrial manufacturing industries.

Our blend of skills, collaboration, workforce, and integrative AWP processes enhance our high-quality project control experience. Throughout the project, our goal is swift communication and thorough planning to allow owners to commission startups efficiently while seeking the opportunity to reduce costs.
Our Turnaround Services include
Management Services
Project Estimating & Budgeting, Planning, Scheduling, & Cost Control/Tracking, Subcontractor Administration, Quality Assurance/Control, Safety
Inspect, Replace, & Service
Boilers & Vessels, Drums, Heat Exchangers, Reactors, Regenerators, Towers & Vessels
Piping & valve work
Block valves, Control valves, Installations, Modifications, Piping system fabrication, Relief valves
Electrical & instrumentation Service
Blind-to-blind isolations
Exchanger slab management
Structural erection & modification
Startup Assistance & Operations Support