Mechanical, Electrical & Instrumentation, Turnarounds and Fabrication
Dow LA2 Lifetime Extension, WERs 1 & 2
Contract Value
$24,325,599
Project Scope
A mechanical, civil, and electrical and instrumentation split between two turnarounds. The planning, preparatory, fabrication, and turnaround project evolved into a 2.5 year effort. The Lifetime Extension project ultimately included a variety of upgrades, equipment, and systems replacements.
Markets
Chemical / Petrochemical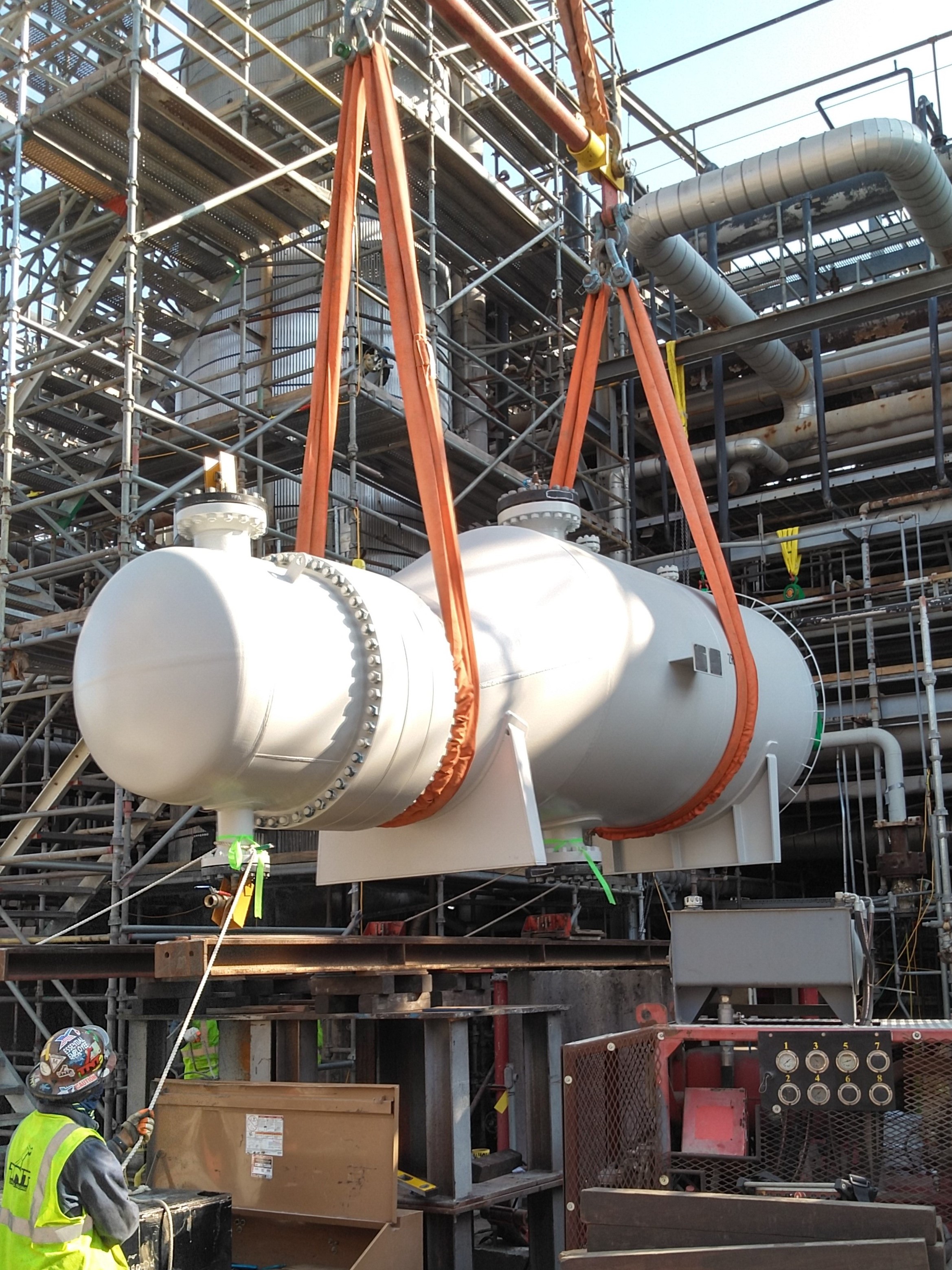 Project Description
The Dow Lifetime extension in Plaquemine, Louisiana, was a two-and-a-half-year effort with excel involving various equipment enhancements and systems replacements to equip the facility with lhc2 upgrades. The planning, fabrication, and turnaround project was divided into work element releases 1 & 2 to navigate the covid pandemic and to minimize the impacts of facility production.
During both phases of the project, excel team worked in tightly compacted spaces. The site team developed creative ways to maneuver equipment, set up cranes, and more. The excel safety team developed training programs for bull-rigging methods to navigate these tight spaces. Excel completed both phases with zero safety incidents.

Significant quantities achieved throughout the 143,000 work hours include over 4,500 linear feet of air pipe, 3,200 linear feet of cable tray, 169,500 linear feet of cable, nearly 31,000 pieces of conduit, and 7,270 field welds.
Excel was able to surpass scheduling expectations, saving Dow nearly $1 million in production halts.
Quantity Installation Summary
| | |
| --- | --- |
| 4,558 LF | Air Pipe |
| 3,160 LF | Cable Tray |
| 169,453 LF | Cable |
| 30,950 EA | Conduit |
| 3,550 EA | Flex |
| 1,220 EA | Tubing |
| 2,430 EA | Tubing Tray |
| 8,457 LF | Mechanical Pipe Installed |
| 4,204 EA | Bolt Ups |
| 7,270 LI | Field Welds |
| 111 CY | Concrete |
| 12 EA | Equipment Sets |
| 12 TNS | Steel Erected |
| 2,516 LF | Mechanical Pipe Demolished |
| 7 TNS | Steel Demolished |
Awards
ABC Pelican Merit Award

ABC New Orleans Bayou Excellence in Construction