Company News
EXCEL Celebrates its First Graduating Leadership Class
EXCEL recently awarded certificates to 13 individuals who completed the first level of leadership training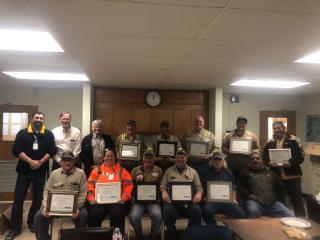 EXCEL recently awarded certificates to 13 individuals who completed the first level of leadership training through EXCEL's in-house leadership training program, Leadership XL (40).
These men and women, who serve as supervisors and foremen at EXCEL's Shintech site in Freeport, Texas, finished their final class on January 30. In all, the participants went through roughly 12 hours of training over a 1-year period.
The group capped off the training with an award celebration on the last day, with food, speeches, and a king cake.

Leadership XL (40) was designed to empower supervisors, lead techs, and foremen with the necessary skills to work with people and promote individual success and growth.

Share this article