Company News
Director of Recruiting Installed as ABC New Orleans/Bayou Board Chairman
EXCEL's Director of Recruiting, Byron "Boo" Ragan, was installed as the 2019 Chairman of the Board for the ABC New Orleans/Bayou Chapter.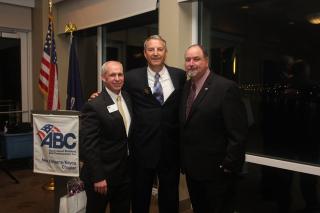 April is Distracted Driving Awareness Month put on by the National Safety Council.
The board of directors was installed at a ceremony in New Orleans on January 17.
"As we begin the new year," Ragan said, "let us all reflect on the achievements we made together this past year."

Associated Builders and Contractors (ABC) is a national construction industry trade association representing more than 21,000 members. Founded on the merit shop philosophy, ABC and its 69 Chapters help members develop people, win work, and deliver that work safely, ethically, and profitably for the betterment of the communities in which ABC and its members work. ABC's membership represents all specialties within the U.S. construction industry and comprises primarily of firms that work in the industrial and commercial sectors.

Share this article