Company News
Delivering EXCELlence in New Mexico
EXCEL marks the construction completion of a new hydrogen plant in Sweeny, Texas, the largest in the U.S.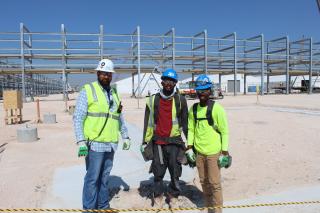 250,000 Safe Manhours
We celebrated 250,000 safe manhours at our site in New Mexico with a celebratory lunch on Thursday! To our crew on site, we are extremely PROUD of your hard work and dedication to this mega project. Keep up the great work, and remember to HYDRATE out there in the desert!

Share this article