Company News
Delivering a Skilled Workforce
EXCEL is receiving recognition for Heat Stress Management Program.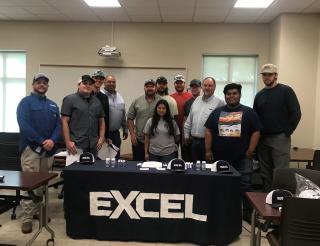 Client success starts with skilled craftsmen and women.
The EXCEL recruiting team mobilized in Seneca, South Carolina, to staff a nearby job site.

Our committed team works to overcome the unique challenges facing every job site to complete the project on schedule and to our high-quality standards.
Our team distributed over 1,100 fliers throughout a 60-mile radius to promote our job fair.

Attracting and hiring a skilled workforce is at the core of the quality we provide to clients all around the United States and beyond.

Looking to bring your skills to the EXCEL team? Apply here, https://excelusa.com/careers/.


Share this article