Employee Spotlight
Employee Spotlight - Corey Audibert
I followed in my Dad's footsteps. He has worked in Construction his entire life.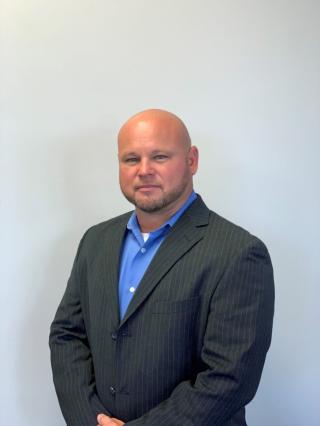 Corey J. Audibert
Vice President of Safety and Risk Management
18 Years at EXCEL

What is an achievement you are proud of at EXCEL?
When I first started with EXCEL, it was due to a contract change at the refinery that I was working at. I didn't know much about EXCEL at the time or anyone that worked here. But, I worked hard and worked my way up to the position I'm in now, as VP of Safety.

What are three words to describe EXCEL?
Family, Trustworthy, Safety first

What is your favorite part or project working at EXCEL?
Working with my Team of Safety Professionals every day. They are the best in the business!

How has EXCEL helped develop your career?
Ongoing schooling and training. But the biggest thing is supporting me and trusting in me since day one.

What do you like most about EXCEL?
The close-knit, family-oriented culture

What's the best advice you can give to someone who just started their career?
Work hard and prove your worth. Nothing in life is given to you; it's earned. Be honest and communicate if you want to be successful.

What would you do for a career if you weren't in your current role?
I love to cook, so I would probably be a chef.

Who/what inspired you to pursue the career you have today?
I followed in my Dad's footsteps. He has worked in Construction, mainly on the Management side, his entire life. He got me started in the industry, which intrigued my interest in Safety.

What is the best career lesson you've learned so far?
Work hard, but even with that, you are only as good as the people you surround yourself with.

What is something on your bucket list?
I've never really thought about that. Life is short, so my priority is to spend as much time with family and friends as possible.

What is your personal motto or mantra?
If you're early, you're on time... if you're on time, you're late. I hate being late to anything.

What would your autobiography be called?
My wife would probably say, "A Man and His Cell Phone," because my phone never stops ringing.

What is your hidden talent?
I do a pretty good worm, but I can also do a back handspring.

Share this article