Employee Spotlight
Employee Spotlight - Richard Beemer
We are a huge company that still has that "down-home" personal feel.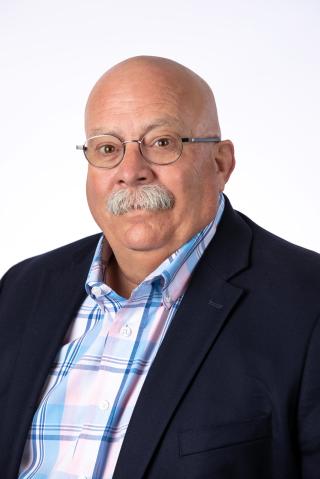 Richard Beemer
Sr. EH&S Regional Manager
17 Years at EXCEL


What is an achievement you are proud of at EXCEL?
I developed and formatted the EXCEL CORE Safety Training system, which all field employees take before going to their respective projects, and the EXCEL "Training for Life": First Aid, CPR, and AED training.

What are three words to describe EXCEL?
Family, Fealty, and Fastidiousness

What is your favorite part or project working at EXCEL?
Being able to visit our job sites and work with our field teams and clients on their respective EH&S and training programs. Seeing the success that comes from a team effort by all.

How has EXCEL helped develop your career?
I have been given the opportunity to work in three different divisions of EXCEL over the years, thus allowing me to utilize my experience and giving me new experiences in addition to receiving the necessary training and resources that have kept me tuned up and trained up in each division.

What drew you to EXCEL originally? And how has the company changed?
I worked with Dave Roberts at two other companies, and several team members who also worked with our group came to EXCEL. So when Dave asked m to work at EXCEL, the minute I walked through the door of our offices, I automatically felt like I was home. Wow, have we changed! Starting as a local E&I contractor that evolved in a "Mega" multiple discipline turn key contractor is seeing a vision fulfilled by many.

What do you like most about EXCEL?
We are a huge company that still has that "down-home" personal feel.

What's the best advice you can give to someone who just started their career?
Explore the career paths that are attainable and that you enjoy... keyword enjoy! Set your goals to achieve those goals and the path(s) you will take, listen and ask advice from those who have "been there and done that," and don't stop until you achieve your goals. Always know where you are, where you are going, and know how you will get there!

What would you do for a career if you weren't in your current role?
I would be an Emergency Room physician.

What are your hopes for our industry?
That technology and innovation never replace the personal touch in our business.
That skilled trades start being discussed and promoted in elementary schools across our nation.
I hope our government will one day come together in a bipartisan manner to see how beneficial fossil fuel energy sources, nuclear, solar, etc... are ALL viable and not just a few of these sectors

Who/what inspired you to pursue the career you have today?
As a new "safety guy" over 35 years ago and going to work for a gentleman by the name of Zap Daigle who said you are a natural at safety, training, and establishing the personal side of safety with the field teams, but you need to improve in several areas. Zap had patience, pushed me out of my comfort zone, and helped me develop myself and my career on all levels. I will never forget all he did for me.

What is the best career lesson you've learned so far?
I was asked one day at work if I had made a difference that day? I responded, "I like to think I did!" The person said, "I did not ask if you think you did; I asked did you?" After thinking about it truthfully, I had to say I don't think I did, not on the level you're speaking of. The person looked me straight in the eye and said when you work for EXCEL I want you to "Make a Difference" every day. That person was Dave Roberts and that has been my goal ever since in whatever I do at work or home.

What is the toughest challenge you have had in your career? How did you overcome it?
Having patience with difficult people. - I established a personal relationship with Jesus and asked Him into my heart. That relationship with Jesus helped me to see and learn by reading his word. We all deal with problems at work and personally, and no matter how difficult someone is, there is a reason for that person being like they are. If we reach out, if we try to understand, if we show a servants heart, truly difficult people can be understood.

What is something on your bucket list?
Taking my baby, my heart, my wife, Deb, on a tour of Europe.

What is your personal motto or mantra?
Make a difference every day!

What is the last joke you recall?
Pierre was driving Boudreaux in his truck. Boudreaux was riding in the bed, and they ran into the bayou, sinking the tuck. Pierre was able to get the door open and swim out. As he surfaced, he looked down at Boudreaux, who was still struggling to get out of the bed of the truck. Pierre yelled, "Boudreaux, THE TAILGATE, OPEN THE TAILGATE!"

What are three hashtags to describe yourself?
#childofaKing #hardheaded #keepmovingforward

What would your autobiography be called?
"BLESSED"

What is your hidden talent?
I sing and studied voice and music theory for several years.


Share this article