Employee Spotlight
Employee Spotlight - Steve Michaeleski
The company has grown tremendously in the last 13 years but still has that small company feel, which is a good thing.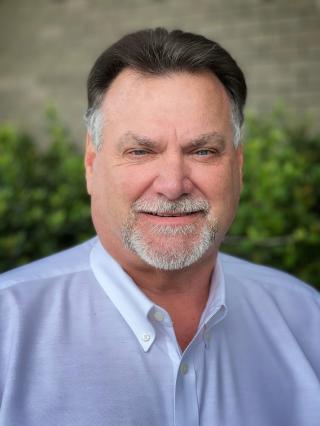 Steve Michaleski
Vice President, E&I Estimating
13 Years at EXCEL
What is an achievement you are proud of at EXCEL?
I have been able to manage a department for 13 years with minimal personnel turnover.

What are three words to describe EXCEL?
Integrity, Fairness, and Understanding

What is your favorite part or project working at EXCEL?
I work with great people not only in my department but throughout the company.

How has EXCEL helped develop your career?
While I was hired 13 years ago to do the job I presently still perform, they have supported me and allowed me to do whatever I needed to better my career and those around me that I manage.

What drew you to EXCEL initially? And how has the company changed?
Many former co-workers, as well as working previously with Dave Roberts. The company has grown tremendously in the last 13 years but still has that small company feel, which is a good thing.

What do you like most about EXCEL?
The family atmosphere. It was most evident after the 2016 flood. Although many of the EXCEL employees flooded, if it had not been for the support of my EXCEL family and my immediate family, I'm not sure how I would have made it through.

What's the best advice you can give to someone who just started their career?
Never shy away from challenges and always treat others as you would like to be treated.

What would you do for a career if you weren't in your current role?
Chef/Restaurant Owner.

What are your hopes for our industry?
To continue to grow and allow opportunities for the younger generation coming up in the industry.

Who/what inspired you to pursue the career you have today?
While I have been inspired by many over the years, my Uncle started me out in the electrical business over 45 years ago, and it just grew from there.

What is the best career lesson you've learned so far?
Work hard and enjoy what you do; your career will be much more fulfilling.

What is the toughest challenge you have had in your career? How did you overcome it?
Early in my career as an industrial electrician, I was involved in a serious automobile accident. Not being able to return to physical work as an industrial electrician, I had to make a career adjustment. That is when I was presented with a job opportunity as an electrical and instrumentation estimator. Now 40 years later, looking back, it was not just an opportunity but a blessing.

What is something on your bucket list?
As I would think most people my age - RETIREMENT.

What is your personal motto or mantra?
Live easy and always be willing to help others.

What are three hashtags to describe yourself?
#lovegrandkids #family #riverlife

What would your autobiography be called?
The Man That Did It His Way

What is your hidden talent?
Playing the bass guitar in our little family and friends band.

Share this article