Company News
EXCEL Group and OCI Partnership to Lead Blue Ammonia Project
OCI N.V. announces partnership with Louisiana and Texas-based EXCEL Group to construct all elements of a new Beaumont blue ammonia facility.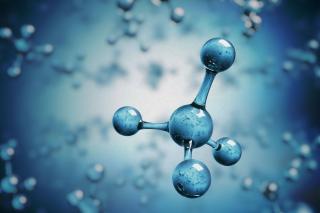 OCI N.V. announces partnership with Louisiana and Texas-based EXCEL Group to construct all elements of a new Beaumont facility. The construction of the new blue ammonia facility is slated for completion in early 2025. The effort, set to begin civil & foundation works in February 2023, leads a world-scale initiative to reduce the energy carbon footprint. The facility will have a capacity of 1.1 MM tpy, with infrastructure designed to double capacity to 2.2 MM tpy in the future, supplying a whole value chain of blue ammonia transported to clients using new ammonia-fueled vessels to ensure a low carbon footprint.
The project is part of OCI's larger effort to increase its production of clean energy sources. The U.S. Inflation Reduction Act (IRA) was passed, and the improved 45Q credits in the Act increased this project's attractiveness. By investing in this greenfield project, OCI and EXCEL Group are committed to reducing carbon environmental impact and providing a cleaner, more sustainable energy source. OCI projects that production will begin in early 2025.
The U.S. Gulf Coast is a strategic location that allows the plant to serve the U.S. market and export clean ammonia as a hydrogen carrier to hydrogen-deficient markets worldwide, including Europe and Asia. The Beaumont location will meet the expected sizeable demand for blue ammonia. The product may also be delivered to customers on future zero-carbon ammonia engine vessels utilizing OCI's global infrastructure.
Hydrogen obtained from natural gas, when the CO2 byproduct is collected and sequestered, is used to make blue ammonia. However, green ammonia is made from hydrogen instead of using fossil fuels using sustainable energy sources like wind and sun. As green hydrogen becomes more widely available, this effort is intended to switch from producing blue to green ammonia.
"We are thrilled to be a trusted partner with OCI to enhance their production capabilities and fulfill a larger goal of greener fuel sources," shares Matthew Shoriak, Executive Vice President of EXCEL Group.
About EXCEL Group
EXCEL Group, a trusted provider of turnkey construction solutions, will be at the helm with OCI Beaumont to complete this project. EXCEL Group offers a comprehensive service mix to help clients achieve their projects on time and within budget, including design, procurement, construction, commissioning, and start-up. EXCEL is confident this partnership will be a victory, serving clean energy to the world for generations to come.
Lance Arvel, EXCEL Vice President, says, "At EXCEL, we are committed to playing our part in the clean energy movement. This project is part of a transition in our industry, and we are proud to be a part of the effort."
For EXCEL Group employment inquiries in the Greater Beaumont Area, please visit
https://www.excelusa.com/beaumont-jobs
.
Share this article