Company News
A Look at the Camp Swift Microgrid
The Texas Military Department has chosen EXCEL Group to design and install a microgrid system at Camp Swift.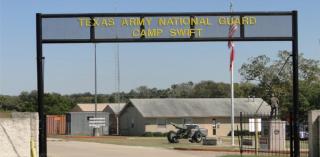 The Texas Military Department ("TMD") launches an initiative toward sustainable, reliable energy by installing a microgrid system at Camp Swift in Bastrop Country.

As a qualified bidder of the Buy American Act, EXCEL Group was chosen to design and install the microgrid, which includes a 650kW solar PV system, three concrete pads, 150kW battery storage, a 500kW Generator, Modifying 480V ATS Switch to add the 500kW generator, modifications to the 480V ATS switch, installation of a new microgrid controller, and a fiber backbone to all components.

The microgrid controller for this project will need to adhere to the Unified Facilities Criteria and, once finished, get authorization to operate (ATO) via the Risk Management Framework (RMF) procedure.

Benefits of the Microgrid
The microgrid system offers several benefits to the TMD, including energy security, lower costs, and a reduced environmental impact. Integrating a solar PV system, battery storage, and a generator provides the aTMD with a reliable energy source that can operate independently or in conjunction with the traditional grid. The system helps to reduce energy costs and minimize the TMD's carbon footprint, which aligns with the organization's sustainability goals.

Share this article