Company News
EXCEL Group Supports Client Growth Strategy
EXCEL Group supports our client's growth strategy in facility capacity enhancement and mechanical contracting efforts.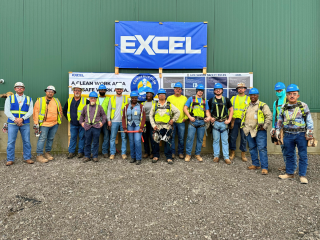 EXCEL Group proudly announces a client partnership to increase a Louisiana facility's capacity and output. Among the client's products are water-soluble polymers for municipal and industrial water and wastewater treatment.
EXCEL's effort will involve installing 286 tons of steel, setting 323 pieces of equipment, and over 16,000 LF of stainless piping. The project will be performed inside an 83,000 SF building with CMU walls and insulated wall paneling executed by subcontractors.
The project will include investing in infrastructure upgrades and mechanical installations to support the client's vision of growth and support its customers with the best products and services.
"This project is a crucial component of this effort to ensure the company's continued success. The challenge affiliated with this project will be coordinating the installation sequence to accommodate tight spaces," shares Coby Self, EXCEL Construction Manager.
For EXCEL Group employment inquiries in the Baton Rouge and Plaquemine Areas, please visit
https://www.excelusa.com/careers
.
Share this article