Company News
Protect the Move
EXCEL introduced "Protect the Move," an initiative to enhance safety and operational efficiency.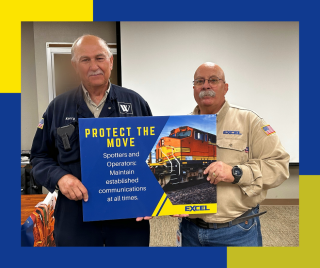 This year, EXCEL introduced the "Protect the Move" at the Westlake Plaquemine facility. This initiative enhances safety and operational efficiency by promoting increased communication between spotters and operators during every equipment move.
At EXCEL Group, safety is our top priority, and we continually strive to find innovative ways to improve our safety measures. Protect the Move is a significant step in this direction, and we believe it will not only enhance safety but also contribute to a more collaborative and productive work environment.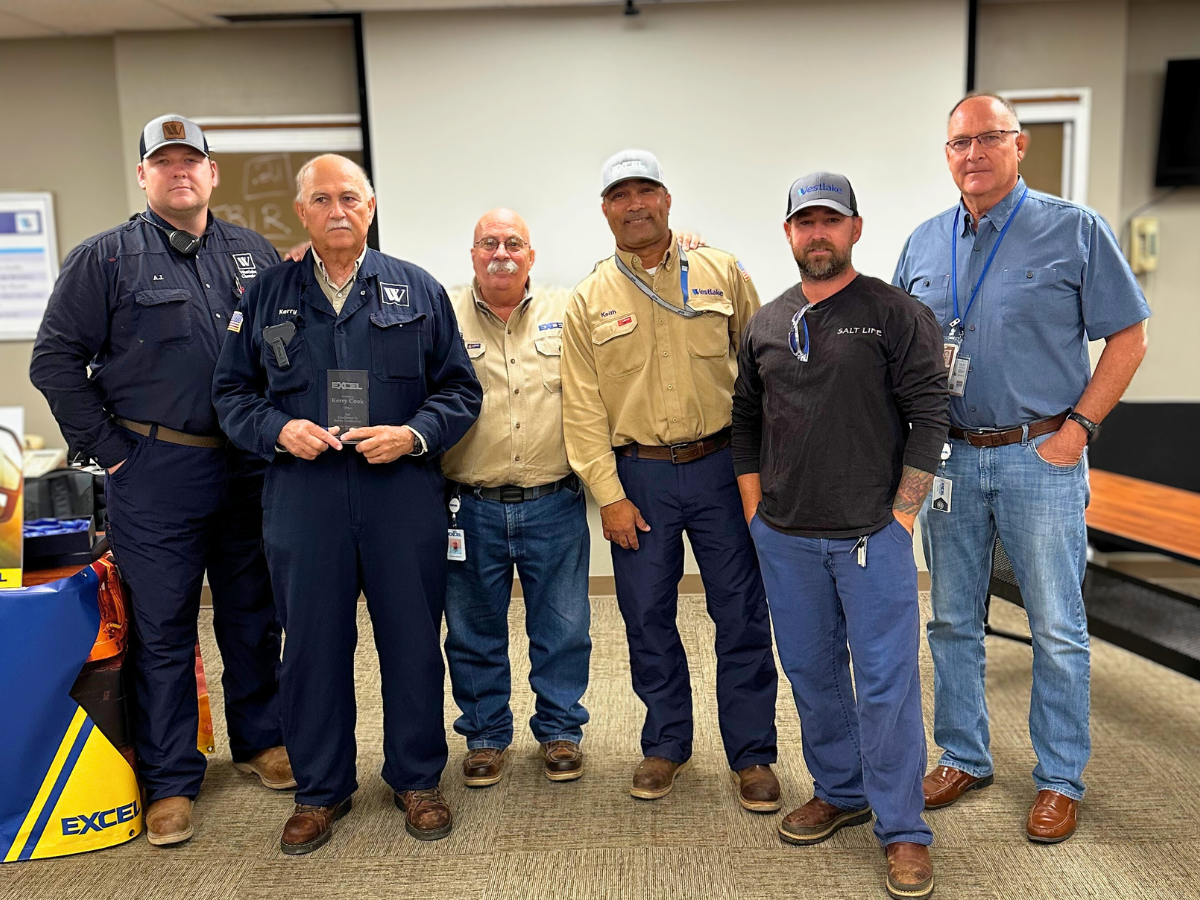 Pictured left to right: AJ Downing, Kerry Cook, Richard Beemer, Keith Baltazar, Brandon Plance, and Barry Bergeron.
What is Protect the Move?
Protect the Move is a safety awareness program encouraging proactive communication between spotters and equipment operators during various tasks. This initiative revolves around three key pillars:
Communication:
Effective communication is at the core of safety and efficiency. Protect the Move emphasizes clear and consistent communication between spotters and operators. This communication includes verbal and nonverbal, such as hand gestures and technology use when necessary.
Training:
We are investing in comprehensive training programs to equip our team members with the necessary skills and knowledge to support and implement the Protect the Move initiative. Safety education and continuous training are fundamental to its success.
Awareness:
Our goal is to foster a safety-conscious culture within our organization. We aim to keep Protect the Move at the forefront of our employees' minds through awareness campaigns and regular reminders.
Why It Matters
Enhancing communication between spotters and operators has numerous benefits:
Increased Safety:
Improved communication reduces the risk of accidents and enhances the overall safety of our operations. Protect the Move helps to prevent accidents before they happen.
Efficiency:
Clear communication streamlines tasks, reducing downtime and improving productivity. It also contributes to better coordination and task execution.
Teamwork:
Effective communication promotes collaboration and shared responsibility among our team members. We believe that this initiative will further strengthen our sense of community at Westlake Plaquemine.
At EXCEL Group, safety and teamwork are the cornerstones of our success. Protect the Move is not just an initiative; it's a commitment to ensuring the well-being of our team members and the success of our projects. We believe promoting open and effective communication between spotters and operators can achieve a safer and more efficient workplace.
Share this article