Civil, Structural, Mechanical and Fabrication
IMTT St. Rose, LA VGO
A Methanol Tank Project
Location
St. Rose, Louisiana
Contract Value
$3,132,370
Project Scope
EXCEL was hired as a mechanical contractor by IMTT to install all civil, structural, pipe, and equipment associated with the Methanol Tank Project.
Markets
Oil and Gas and Terminals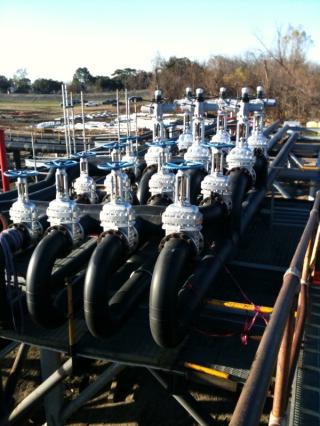 Project Description
The BASF Geismar System Hub (GSH) is a self-contained operation that blends raw materials to create customized polyurethane products for customers in the transportation, furniture and construction industries. The new facility will serve a wide range of applications and solutions, and aims to improve service to the growing North American market.

The complexity of this project was immense: tight timeline, atypical engineering, unavailability of a design team, confined/limited work area, trades stacked up sharing the same space, working around missing parts and pieces, mobilization and demobilization of areas, and more. When all of these types of issues that plague a mechanical contractor are combined, an already tight schedule begins to be compressed even more. Any one of these issues could have doomed this project. In fact, this project technically should not have been successful. However with the positive attitude of the contractors and the owner, and the belief that failure was not an option, we not only found ways to make the schedule, all the contractors involved were fiscally successful. In addition, the project was completed by all without a recordable incident, with no quality issues, under budget and on time—a true statement of the quality and professionalism of all the contractors involved.
Awards
ABC Pelican Excellence in Construction Award