Construction
TDC Bitumen Unloading Project
As an EPC contractor for TDC/Genesis Energy, EXCEL provided a total design and construction solution for their Bitumen Unloading facility.
Project Scope
The scope was to engineer, procure, and construct a project capable of transferring products from as many as 40 rail cars to storage tanks and from tanks to barges on the Mississippi River.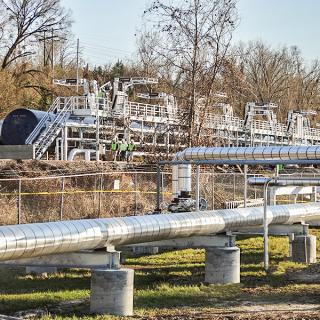 Project Description
Completing this unique project required ingenuity, complex logistics coordination, outstanding teamwork, and incredible adaptability. The project was unique because this project is one of the first in the U.S. Despite the significant scope of work increase, grueling schedule, and weather-related obstacles, EXCEL mastered all three challenges. As a result, the project was completed on time and under budget with zero safety incidents.
Awards
ABC National Excellence in Construction Eagle Award